The Armenian military demonstrated the wreckage of a kamikaze UAV that was used by units of the Azerbaijani Armed Forces in the conflict zone in the Tavush region.
The wreckage of drones destroyed by the Armenian Armed Forces during the escalation on the Armenian-Azerbaijani border in Tavush region were shown to media representatives.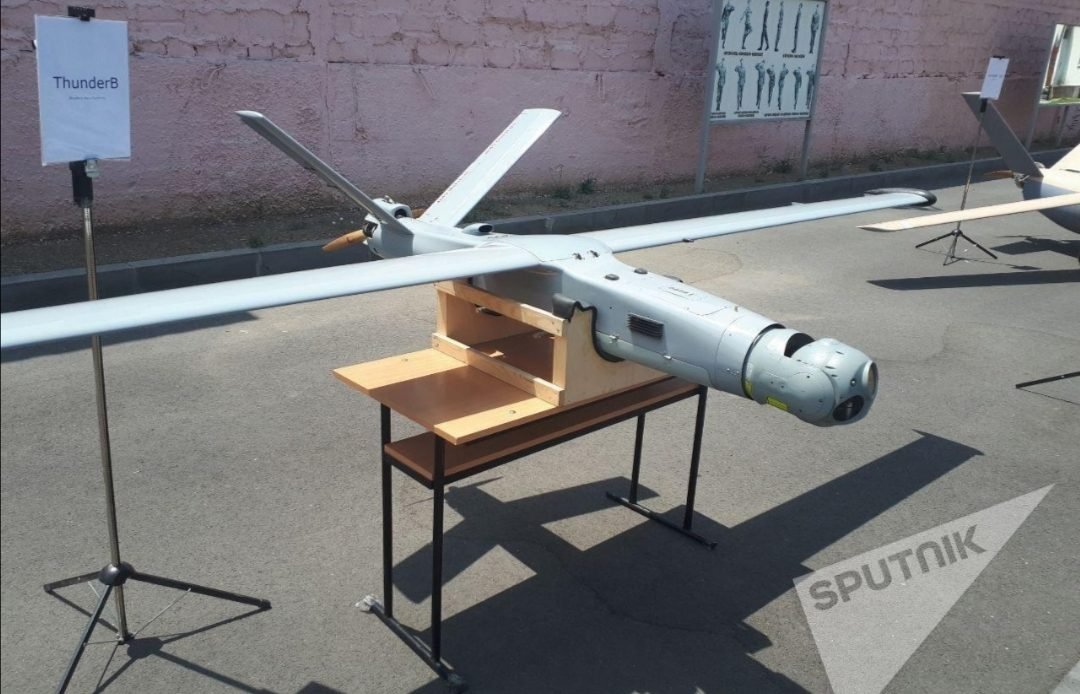 Earlier, on July 18th, the Russian Armed Forces took part in a "sudden readiness" check leading up to the Caucasus-2020 exercises, and categorically rejected that they were in any way connected to the hostilities on the Armenian-Azerbaijani border.
Deputy Defense Minister Colonel-General Alexander Fomin categorically rejected the connection between the military training exercises conducted by the Armed Forces and the aggravation of the situation on the Armenian-Azerbaijani border.
"These verification measures are being carried out in a planned manner and are an important stage in the preparation for the Kavkaz-2020 command and control squadron," he said in a statement released by the Ministry of Defense.
The day before, the military department spoke about plans to assess the ability of the Southern and Western military districts to ensure the country's security and their level of preparation for the Caucasus-2020 exercises on behalf of President Vladimir Putin. In addition, an inspection of individual formations of central subordination, as well as the Airborne Forces and the marines of the Northern and Pacific fleets, will be carried out.
As Defense Minister Sergei Shoigu noted, more than 149,000 soldiers and officers, as well as about 27,000 units of military equipment, will take part in the events.
It should be noted that, despite Armenia's policy towards NATO and the West in the last several years, Russia is still its key ally and guarantor for sovereignty.
The conflict on the ground between Armenia and Azerbaijan is currently back to normal, with few ceasefire violations between the two sides.
According to the Armenian Ministry of Defense, the Azerbaijani side continued to use firearms of different calibers in different parts of the border on July 20th. The enemy violated the ceasefire 17 times, firing about 183 shots at Armenian positions.
"The units of the RA Armed Forces confidently control the operative situation along the entire length of the Armenian-Azerbaijani border, maintain restraint, respond only to the fire targeting the Armenian positions."
The Azerbaijani side also claimed that Armenia violated the ceasefire by firing some shots, but there's no casualties, injuries or damages on either side.