Human rights groups have called on Japan to stop its participation in a real estate project on lands in Myanmar leased from the country's junta, whose dark record of human rights violations has worsened since seizing power in a February coup d'état.
A number of rights groups, including Human Rights Now, Human Rights Watch, Japan International Volunteer Center, Justice For Myanmar, and Mekong Watch, on Thursday condemned Japan's involvement in construction projects on lands belonging to Myanmar's notorious military, known as the Tatmadaw.
"Even before the coup, we were raising concerns to the Japanese government and businesses about the dangers of money flowing into the military, but they did not take necessary measures," said Yuka Kiguchi, the executive director of Mekong Watch. "We strongly condemn the fact that Japan's public funds likely ended up in the hands of the Tatmadaw."
Japan's private firms and a state entity are investing in the Y-Complex, which is converting a former military museum into a complex of luxury offices, shops and a five-star hotel, a major project that would cost $330 million.
Japanese company and government officials have claimed they thought the rent, which was paid by an intermediary, was ultimately going to Myanmar's government, not the military.
However, Teppei Kasai, Asia program officer at Human Rights Watch, rejected the claim and said, "Japanese companies and the government knew that they were dealing with a military responsible for countless atrocities over many years, not a civilian-controlled defense ministry."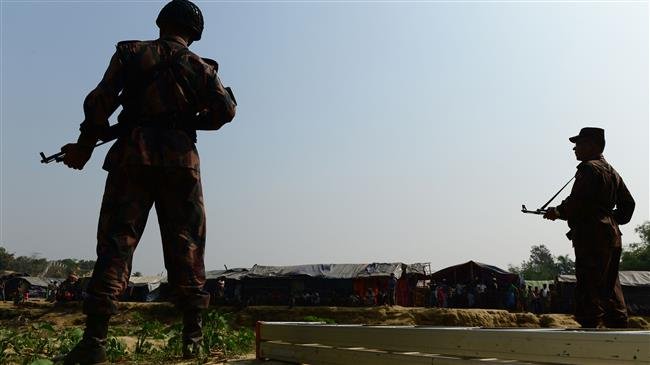 "Japanese government and companies should make it clear that they do not intend to resume commercial projects with the Tatmadaw," the HRW official said.
On June 22, 2020, Myanmar's military confirmed that the military owns the land, and the Ministry of Defense receives rental payments for the Y-Complex development.
The Y-Complex, built on army-owned land near the Shwedagon Pagoda in Yangon, is just one of many assets and projects linked to Myanmar's military.
Japan is the world's fifth-largest investor in Myanmar, putting $1.4 billion into the country over the past five years, according to Myanmar's Directorate of Investment and Company Administration.
Human rights groups believe that the revelations about Japan's economic ties to Myanmar's military may put more pressure on Tokyo and Japanese companies to drop them.
"The Japanese government and businesses should get serious about human rights and follow the commitments laid out in the National Action Plan," said Naoko Watanabe, manager for the Overseas Program Group at Japan International Volunteer Center.
Myanmar has been gripped by turmoil since the military ousted Suu Kyi in a coup and detained her and several other senior figures from the ruling National League for Democracy (NLD) Party on February 1.
Since then, Myanmar's military has been struggling to impose order. Hundreds of thousands of people have held numerous protests against the coup leaders in the Southeast Asian country, demanding the release of Suu Kyi and the other detainees.
Almost 900 people have been killed and more than 5,200 have been arrested, charged, or sentenced by military forces, according to the Assistance Association for Political Prisoners (AAPP) advocacy group.
Meanwhile, the military has, for years, overseen a much-condemned campaign of ethnic cleansing against the country's Rohingya Muslims, mainly based in Rakhine State.
source : presstv