A Canadian indigenous group says more unmarked graves are expected to be found near former church-run residential schools as investigations continue.
The Tk'emlúps te Secwépemc First Nation made the statement after releasing on Thursday its first full report on the discovery of 215 unmarked graves at the site of a former residential school in May.
The First Nation's leadership announced on May 27 that 215 unmarked and previously undocumented grave sites had been found using ground-penetrating radar at the site of the former Kamloops Indian Residential School in Kamloops, British Columbia.
The group said ground-surveying research in areas close to the school shows there could be as many as 200 potential burial sites there, and that the number could increase as much of the area has yet to be surveyed.
Sarah Beaulieu, a ground-penetrating radar specialist who presented the findings, said the investigation has "barely scratched the surface," covering just under two acres of the total 160-acre residential school site.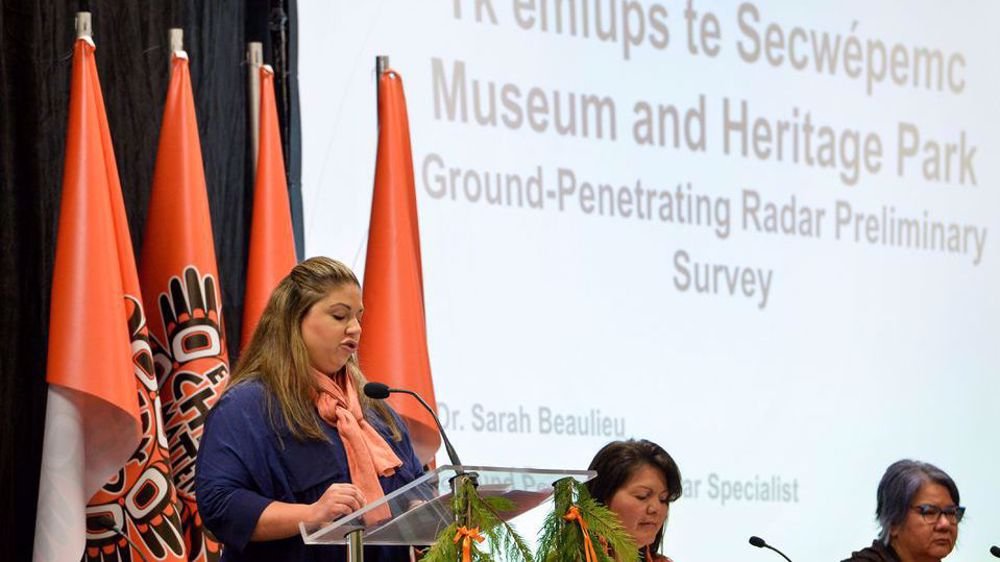 "This is a long process that will take significant time and resources. They were children, robbed of their families and their childhood," she said at a press conference. "We need to now give them the dignity that they never had. Those are our next steps."
Beaulieu went on to say that the previous discovery of a child's tooth, a juvenile rib bone found by a tourist, and the stories of elders and knowledge keepers led to the search of an orchard area around the former Kamloops Indian Residential School site.
"All residential school landscapes are likely to contain burials and missing children," she stressed. "And remote sensing such as [ground-penetrating radar] merely provides some spatial specificity to this truth."
Tk'emlúps te Secwépemc Chief Rosanne Casimir, who revealed the discovery in May, said during the Thursday's presentation that the next step for her First Nation is to form a team of archeologists and technical experts to employ more radar to scour the rest of the grounds.
"We are not here for retaliation. We are here for truth telling," Casimir said. "We are here today to honor the missing children in our caretakership who have experienced unthinkable circumstances leading to their death and whose remains were placed in unmarked graves."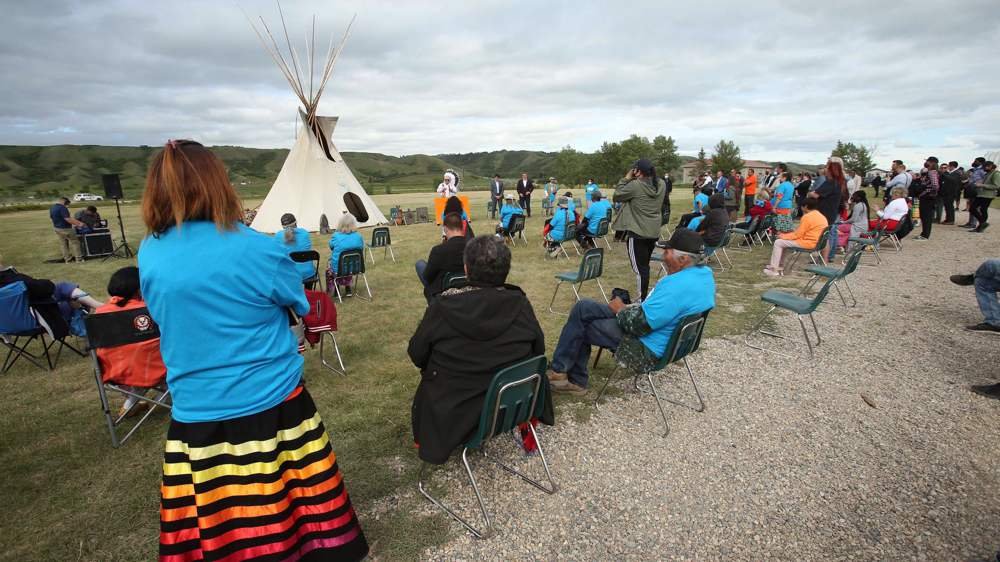 Casimir reiterated a call for the Canadian government and the Roman Catholic Oblates of Mary Immaculate, which ran the school, to release records that will enable the First Nation to identify the remains.
Casimir reiterated a call for the Canadian government to release attendance records to begin the process of identifying potential victims.
"Every student who ever attended the Kamloops residential school is documented in those records," she said. "We are loath to put the responsibility of identifying those lost on the survivors … who have been traumatized and re-traumatized already."
Casimir also called on the Catholic church to release its records, taking aim at an institution that has faced growing criticism over its failure to compensate survivors.
"The Roman Catholic church has repeatedly refused to accept responsibility or formally apologize for its direct role in the numerous and horrific abuses committed … through the residential school system," she said.
Canada has been grappling with its past treatment of indigenous people in recent months.
Since May, hundreds of unmarked graves of children have been discovered at former residential schools, run for indigenous children forcibly separated from their families in what has been called "cultural genocide."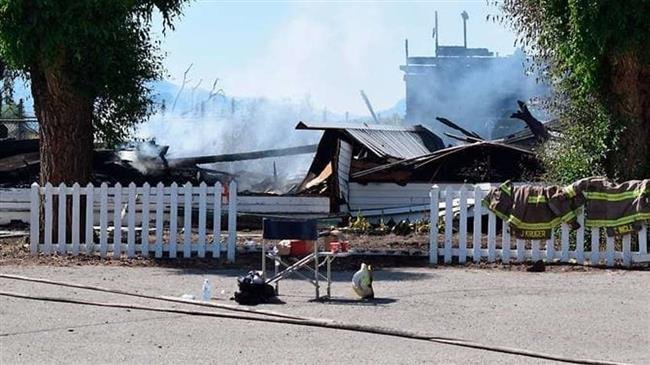 The victims, most of them children, died of disease, malnutrition, neglect, and other causes at the schools, where physical as well as sexual abuse was rife.
The discovery of more than 1,000 unmarked graves at former indigenous residential schools has convulsed Canada, provoking anger and grief in indigenous communities.
More than a dozen churches across Canada have been burned in recent weeks, and statues of Britain's Queen Elizabeth II and Queen Victoria — who reigned over the country when the first residential schools were opened in the late 1800s — were torn down by protesters.
source : presstv