On February 16, the Houthis (Ansar Allah) released footage showing the wreckage of a Chinese-made CASC Rainbow CH-4 combat drone of the Royal Saudi Air Force that was recently shot down by their air defenses.
The CH-4 was flying over district of Harad on February 10 when the Houthis shot it down with an unidentified ground-to-air missile.
The incident took place amid a heated battle in Harad between the Houthis and Saudi-led coalition proxies who were attempting to storm the district center. Houthi forces in Harad have been showing fierce resistance. As of February 17, the district center remains under their control.
The CH-4 was designed by the China Aerospace Science and Technology Corporation to carry out reconnaissance and combat missions. The Saudi military purchased an unknown number of the drone a few years ago.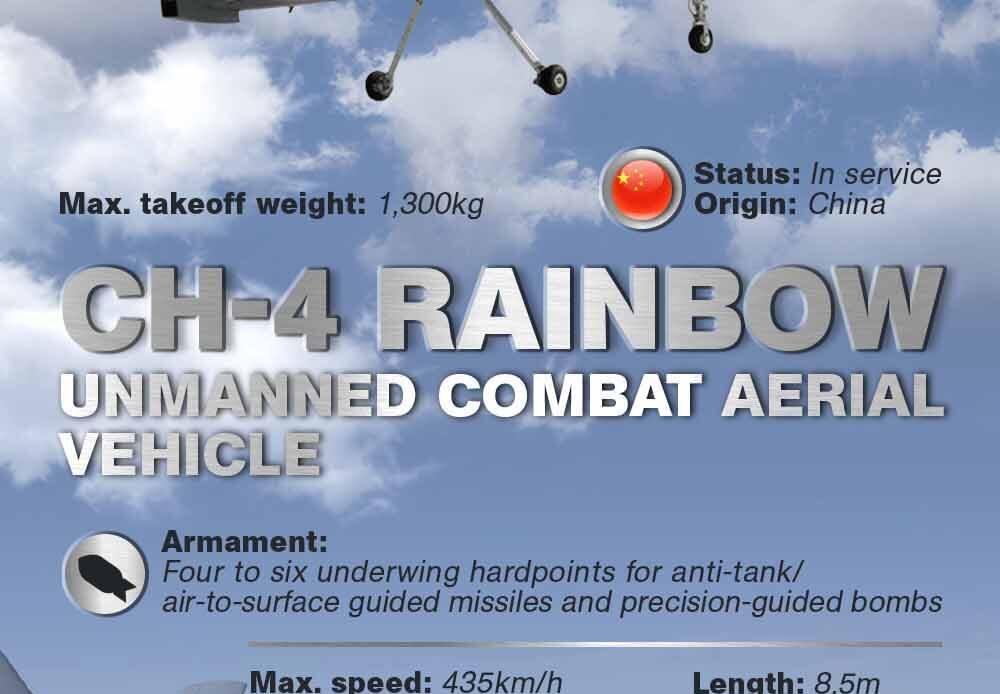 This was the first CH-4 combat drone to be shot down by the Houthis over Yemen this year. During 2021, the group's air defenses downed a total of six Saudi CH-4s.