In the morning on March 24, one of the Russian landing crafts moored in the Ukrainian city of Berdyansk exploded.
Several explosions were heard at about 6 a.m. According to the Russian officials in the Zaporozhye region, a Tochka-U missile was intercepted by air defense forces over the city of Berdyansk. The wreckage of the missile hit the port, including Russian landing ships that were unloading fuel.
A fire broke out on board one of them and the ammunition detonated, after what the ship was intentionally partly flooded in order to minimize the risks. Two other Russian landing crafts left the port. One of them was also seen damaged.
The exact information on the damage and casualties is yet to be revealed.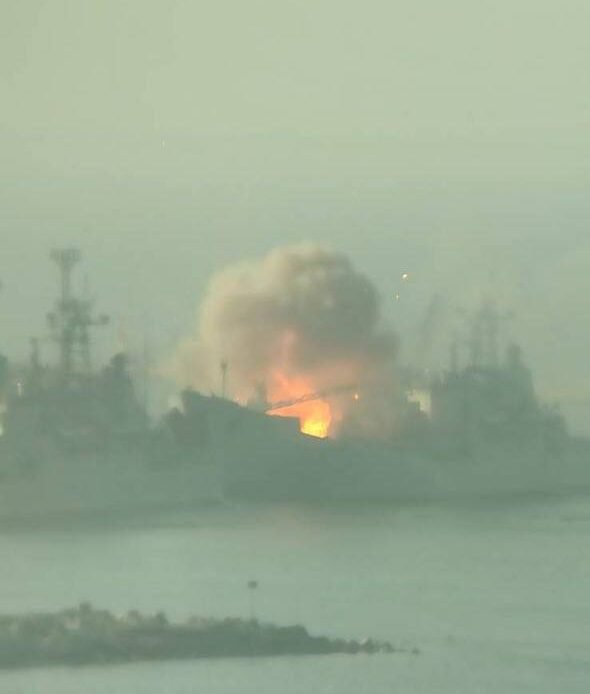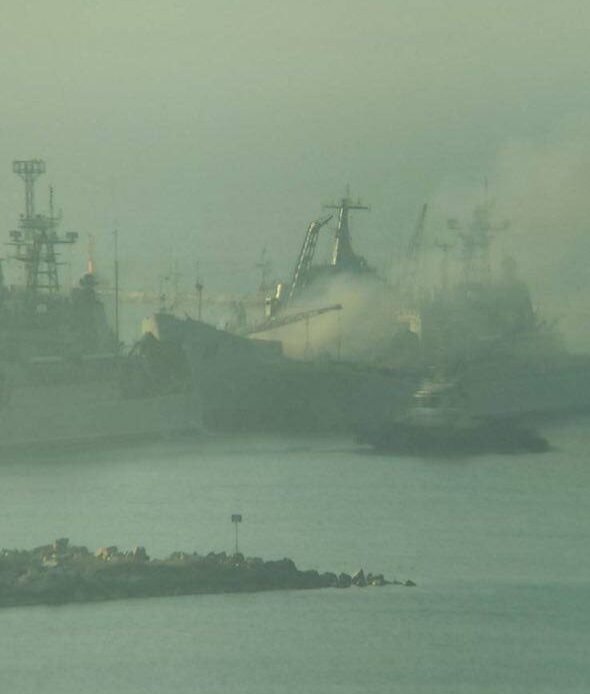 The large landing ship was likely Orsk ship of the 1171 project which was built in 1967 or another ship of the same project Saratov, built in 1964.
The Armed Forces of Ukraine rushed to claim the destruction of the ship:
"A large landing ship "Orsk" of the occupying army was destroyed near the port of Berdyansk," the Navy of the Armed Forces of Ukraine reported.
However, judging by the footage, the explosion could also be either the result of the work of a Ukrainian sabotage group, or negligence that led to the ignition and detonation of ammunition on board. Any missile or its wreckage are seen on the videos from the spot:
In any case, the ship is now out of service.
Source: South Front