During a rally, the Turkish President recalls his government's achievements over the past 21 years.
Turkish President Recep Tayyip Erdogan on Sunday held a mass rally in Istanbul with at least 1.7 million people attending, less than a week before the Turkish presidential and parliamentary elections, the state-run Anadolu Agency reported.
During the rally, Erdogan hailed the crowd and recalled his government's achievements over the past 21 years. The Turkish President claimed that over that period, his government has tripled the national income.
"In 21 years, we have provided jobs and food to 21 million people added to our population. We built 10.5 million new houses in 21 years and provided families home," he said.
Erdogan rebuked the Turkish opposition for its stance opposing locally manufactured combat drones, pledging to further develop Turkey's defense sector.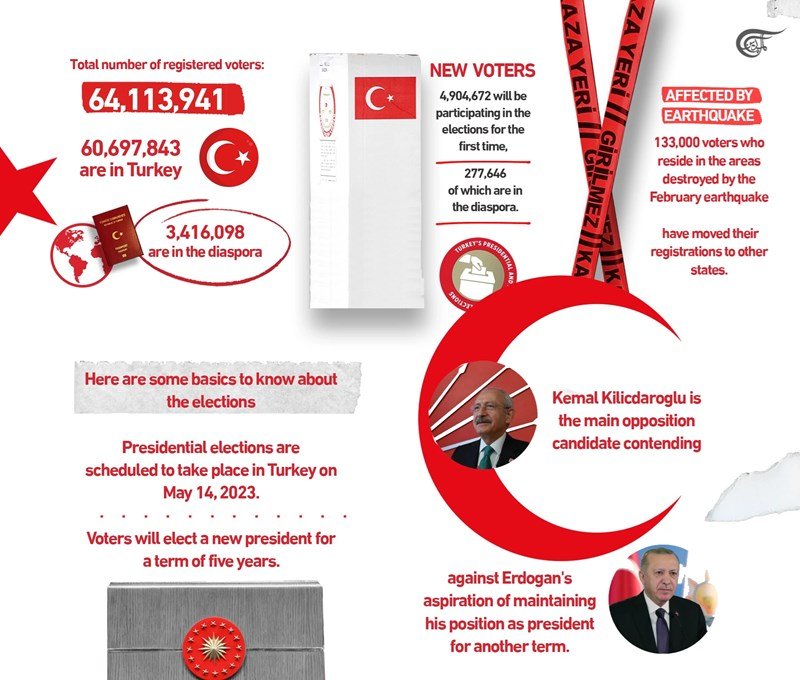 Touching on the energy field, the Turkish President recalled the billions of dollars of worth natural gas and oil reserves discovered in the Black Sea.
He also revealed that the Turkish government is implementing the "Great Istanbul Tunnel Project," which according to him, "will be the third tube to run through beneath the Sea of Marmara."
"We are preparing Istanbul for the Century of Türkiye, and Istanbul will be the locomotive for the rise of the Century of Türkiye," Erdogan highlighted.
The Turkish presidential elections will take place on May 14. Recent surveys show Erdogan and his main opponent Kemal Kilicdaroglu in a heated race along with two other candidates. If none of them receives a clear majority in the first round of voting, the top two contenders will face off in a second round on May 28.
In the same context, 24 parties and 151 independent candidates are competing for seats in Turkey's 600-member parliament.
Source: Almayadeen