Search for:
Subscribe to our newsletter
HomeTravel & TourismQatar vs Ecuador kicks off World Cup on Sunday
By Economy Middle East
SHARE
TwitterLinkedInWhatsAppEmailFacebook
November 18, 2022 2:24 pm
Qatar vs Ecuador kicks off World Cup on Sunday
Game will be played at Al Bayt Stadium in Al Khor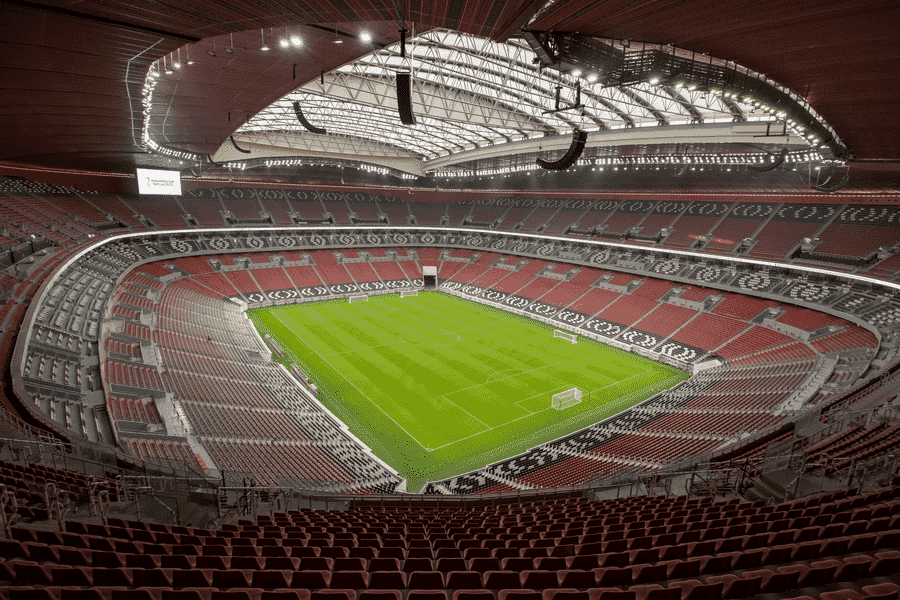 Qatar World Cup to kick off on Sunday (Image credit: Evening Standard)
The 2022 FIFA World Cup kicks off on Sunday, Nov. 20, in Qatar, and will last a month, with 32 teams competing for international football's biggest prize.
The tournament's 22nd edition is being held in the Middle East for the first time, and in accordance with World Cup tradition, the host nation will play first.
Where is Qatar vs Ecuador being played?
Qatar is set to play with Ecuador at Al Bayt Stadium in Al Khor.
Al Khor is 35km north of Qatar's capital, Doha, and has been designed by architects َQatar's Dar al-Handasah to resemble the traditional Bayt-al Shaar tent used by Qatar's nomadic people.
Read more: Qatar World Cup can be a cash cow for hospitality, but how?
What time is the kick-off?
The match will kick off at 7 p.m. local time (11 a.m. ET / 4 p.m. GMT) following a FIFA change to the World Cup schedule.
The tournament originally was scheduled to kick off on Monday, Nov. 21, with Senegal vs. the Netherlands selected as the first match when the fixtures were first announced in April 2022.
However, FIFA stepped in three months before the tournament was due to commence, announcing that Qatar would face Ecuador in the opening match, ensuring that the host nation did not miss out on the chance to play in an inaugural World Cup match on home turf.
As is customary at the World Cup, the inaugural match of the 2022 edition will be preceded by an opening ceremony.
The opening ceremony will take place at 5 p.m. local time (9 a.m. ET / 2 p.m. GMT).
Qatar and Ecuador will return to action nine days later on Tuesday, Nov. 29, when Ecuador takes on Senegal and Qatar face the Netherlands.
What TV channels is it on?
Football fans are also looking for the channel that will broadcast the Qatar-Ecuador World Cup 2022 match. The upcoming game will be broadcast on Extra one, Extra two, Extra three, and Extra four, through the beIN Sports package.
Preparations
Qatar's national team continues its preparations for the 2022 World Cup opener, with officials confirming the players' physical and mental readiness.
During a training session at Aspire Stadium in Doha, a media official stated: "This is our first World Cup appearance. The players are thrilled because their names will go down in history as the first Qatari team to compete. They are both physically and mentally prepared."
On November 11, Qatar's national team coach, Felix Sanchez of Spain, announced the final list of players who will compete in the tournament.
This article is originally published at economy.middleEast.com