A Colombian police chief claims a former Haitian Justice Ministry official ordered two former Colombian soldiers to assassinate President Jovenel Moise.
Moise was assassinated by a hit squad at his private residence in the capital Port-au-Prince on July 7.
Haitian authorities say the operation involved at least 26 people, many of them Colombian mercenaries, who were hired through the Florida-based security company CTU.
Speaking in an edited video clip provided to media outlets, the police chief, Jorge Vargas, said an investigation by Haitian and Colombian authorities alongside Interpol into the murder had revealed that Joseph Felix Badio may have ordered the assassination.
Badio had first told the former soldiers — Duberney Capador and German Rivera — that they would be "arresting" the president, Vargas said.
But a few days before the operation, Badio told them that the plan had been changed and that "what they had to do was assassinate the president of Haiti," Vargas added.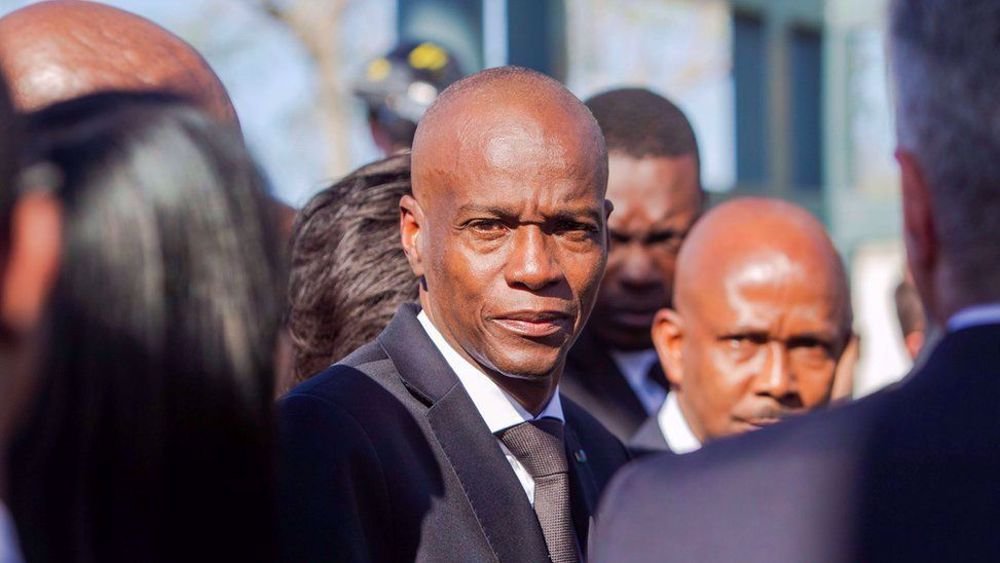 Colombian officials did not provide evidence to support the claim.
Capador was killed in a shoot-out with Haitian police hours after Moise was hit. The Haiti police detained Rivera hours after the assassination. Manhunt goes on for Badio, who previously worked for the justice ministry and then the government's anti-corruption unit. He was fired in May.
More than 20 suspects accused of direct involvement in the assassination have been arrested, the majority of them former Colombian soldiers.
Currently, three US citizens are under arrest for their involvement in the operation, according to Haitian authorities.
A report said earlier this week that several of the suspects had ties to Washington, including serving as informants for the FBI.
The White House says interim Prime Minister Claude Joseph has requested the deployment of troops to help secure key infrastructure in Haiti.
Joseph's right to lead the country has already been challenged by two other senior politicians – Prime Minister-designate Ariel Henry and the Senate president.
source : presstv