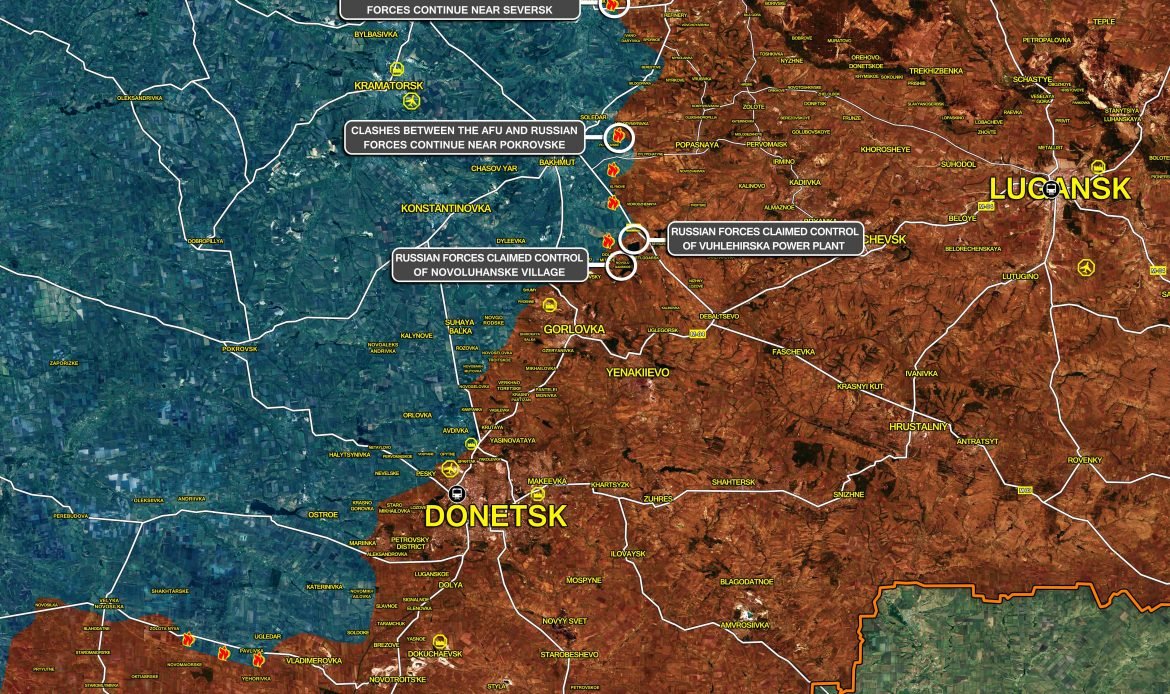 On July 25th, the the military of the Donetsk People's Republic declared the beginning of mop up operations in the Vuhlehirska power station located on the western outskirts of the city of Svetlodarsk.
The first reports about the Russian military operations on the territory of the plant came late on July 24th. So far, the TPP reportedly remains under control of the Armed Forces of Ukraine. According to the reports from the area, the Ukrainian command left the area of the power plant and only small groups of Ukrainian servicemen continue fighting.
Russian military reporters are already working near the power plant:
Before the beginning of the mop up operations, the Russian military destroyed the Ukrainian military positions in the area around the plant. The mayor of Gorlovka announced the complete blocking of the power plant. The AFU can only retreat along the road to Semigorye which is already under fire control of Russian-led forces.
On the same day, units of the Allied forces entered the own of Novoluganskoye, where clashes continue. The advance of Russian troops is complicated by mining of the main routes.
Russian control of the Vuhlehirska power station will pave the way for advance on the Ukrainian strongholds in the city of Bakhmut (also known as Artyomovsk).
Source: South Front